Inquiry – part 2. Proposed Bus Station development – source Hunts Post. Fred Saunders, bat maker of Hunts County Bats. Contenders for the Mayor's Community Shield. Martin Bell – speaker at a Charity Lunch in Chemical spills at Spitalls. Royal Air Force exercising the right of the Freedom of Huntingdon – –
Top A fighter design – Parade in market square. Web Site reopening expected. Web Site Opening Sutton Coldfield West Midlands. Pancake Day Race – February 14th.
Four year old places flowers on war memorial. Arts programme at Commemoration Hall faces chop.
Continuation of reflections regarding Huntingdon's and St. Allotments rents to increase.
Hippodrome Cinema in Huntingdon, GB – Cinema Treasures
Empire Sudio screens opened 9th December Mayor plants tree at St Barnabas to launch Moor in Bloom. Level Two night club. Huntingdon Campaign for Nuclear Disarmament mark the anniversary of Hiroshima. Closing of Curry's in the high street.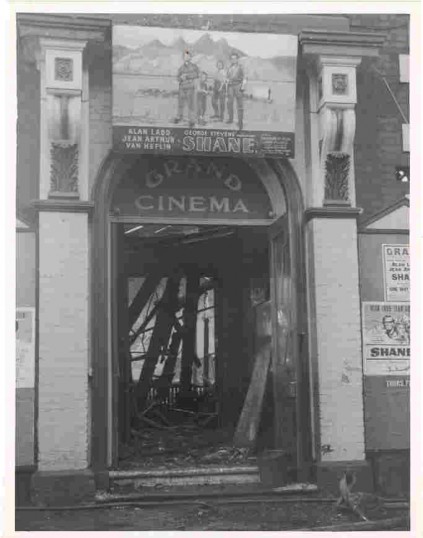 Celtic life in Hinchingbrooke Park. Source Hunts Post Review of the year.
Town centre development, source Hunts Post. Dispute over storage of Godmanchester Mace at Barclays Bank. Letters in support of keeping the library building, source Hunts Post. Huntingdon retains Gold in Britain in Bloom. Book signing at W. T V Farmer speaks to W I. More about Island Hall. Sun Inn landlord retires. Montague family history talk.
Huntingdonshire Police Force th anniversary, source Hunts Post. New bus shelter for Godmanchester. Library assistant, Pat Covington at children's activity week Moor in Bloom wins a place in Britain in Bloom finals.
Indoor market returns to Commemeration Hall. Gate controversy carries on. Huntingdon Town history quest. Tile company in Ermine Business Park expansion. Continuation of memories of James Scott. Chequers Court projected development, source Hunts Post. The Long Bow pub in Sapley may be demolished.
Regal Kinema
Bus firms move depots, source News and Crier. Repair of Huntingdon – Godmanchester foot bridge. Furniture show rooms open in George Hall – Wood Green animal shelter renovation.
Limes taken down at Castle Hill House.
Keeping up the Standard Flying the Flag. Questions raised about Pathfinder House refurbishment. Cromwell not a spoilsport?. School catchment area problem. New store on high street.
Ringshill care home must improve. Huntingdon Freeman's charity presentation to Open Door project Redevelopment of Huntingdon – source Hunts Post.
Exhibition: A view from Huntingdon's past
Web Site Also live events. Fire Brigade Huntingdon, picture taken to commemorate run of successes. Please note top is January 17thlower April 11th Co – Op leave all their rubbish when vacating Huntingdon store in Sallowbush Road.
Bridge at Sapley Square. History of local electrical shop. Redevelopment of Huntingdon – source Hunts Post. Dogs for the disabled. Park plans shelved owing to the recession, source Hunts Post. The Falcon Inn in desperate need of repair. Aerial view of redevelopment of Princes Street site. Freeman's donation to the Bobby Scheme. Jack Walker – clock winder.